Louver Glass Definition
Louver glass is installed on the louver window. It is a window composed of a parallel glass system set in a frame. The glass louvers are jointed onto a track so that they may be tilted open and shut in unison to control airflow. It is also called the jalousie window in the UK and British Commonwealth of Nations.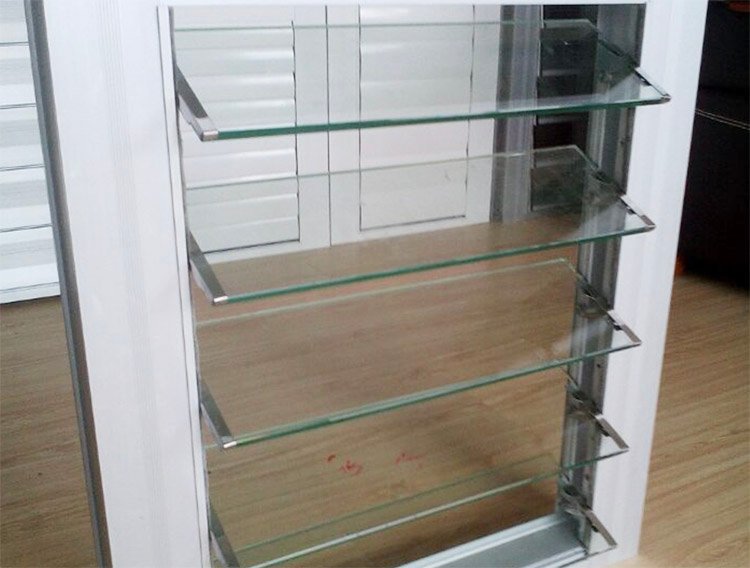 Thickness & Size
4mm (5/32″), 5mm (3/16″), 6mm (1/4″), 8mm (5/16″), 10mm (3/8″)
4"*24", 4"*30", 4"*32", 4"*36", 4"*48" (102mm*610mm/762mm/813mm/914mm/1219mm). 6"*24", 6"*30", 6"*32", 6"*36", 6"*48" (152mm*610mm/762mm/813mm/914mm/1219mm). Other customized sizes with flat polished edges or round polished edges.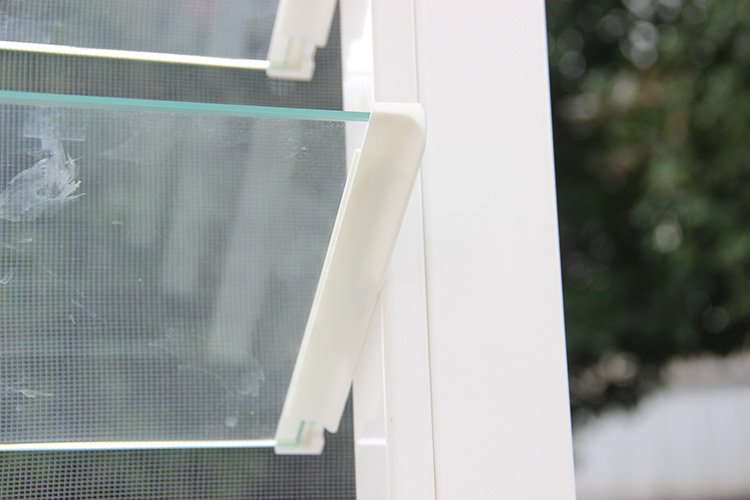 Glass Options
Clear Glass, Blue Glass, Bronze Glass, Frosted Glass, Green Glass, Grey, Low Iron Glass, Patterned Glass, Sand-Blasted Glass, etc. Toughened glass, laminated glass, reflective glass, Low-e glass, etc.
Features & Benefits
Ventilation
Louvers can control the degree and speed of the breeze without taking too much space to achieve natural ventilation.
Energy Saving
Different rooms can keep a ventilation state, and the louver glass is conducive to heat insulation.
Privacy
Movements at different angles protect indoor secrecy.
Aesthetic
Available in different thicknesses and colors to achieve decorative effects.
Simple
Easy to install and clean, each louver can be disassembled easily to wash and clean to avoid working high from the ground.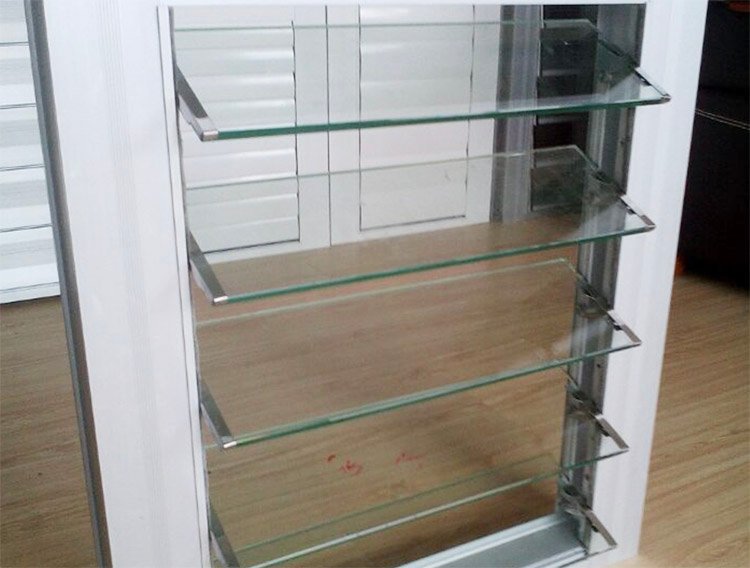 Wind Load
A perfect design can resistant 130km/h wind speed.