Definition
The glass table top is by covering the table surface with a piece of customized glass, according to table size, your preferred color, specific edge process, and glass thickness. It makes your table looks fashionable, durable, and easy to clean.
Features & Benefits
Scratch-resistant, Waterproof, Humidity-proof, High-temperature resistant, Environmentally friendly, Free from odor, Non-deformation, Safety & Security.
Glass Shapes
Square, rectangle, round, arch, triangle, pentagon, hexagon, trapezoid, ellipse, parallelogram, irregular shapes, etc.
Glass Color
Clear glass, Low Iron glass, Black glass, Blue glass, Bronze glass, Frosted glass, Grey glass, Patterned glass, Silkscreen glass, Painted glass, etc.
Glass Edge
Beveled polish edge, Flat polish edge, Ogee polish edge, Pencil edge, Seamed edges. Above edges can be processed with Clipped corner, Flat corner, Eased corner, Radius corner, Round corner, etc. CNC machine can finish any edges & corners.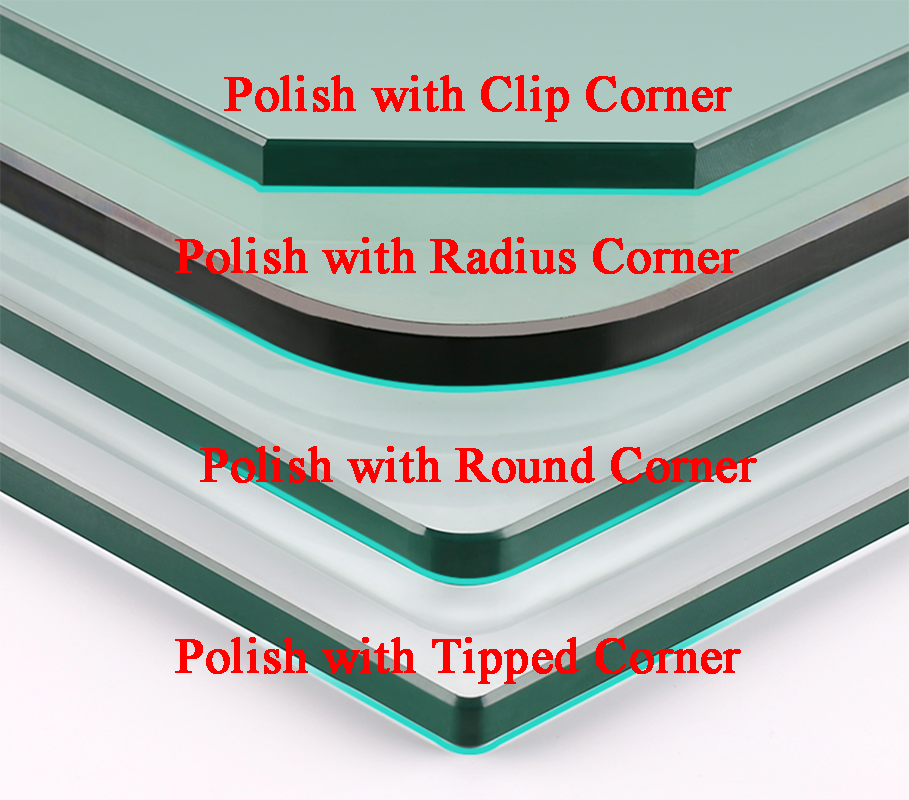 Glass Thickness
5mm (3/16″ ), 6mm (1/4″ ), 8mm (5/16″), 10mm (3/8″), 12mm (1/2″), etc.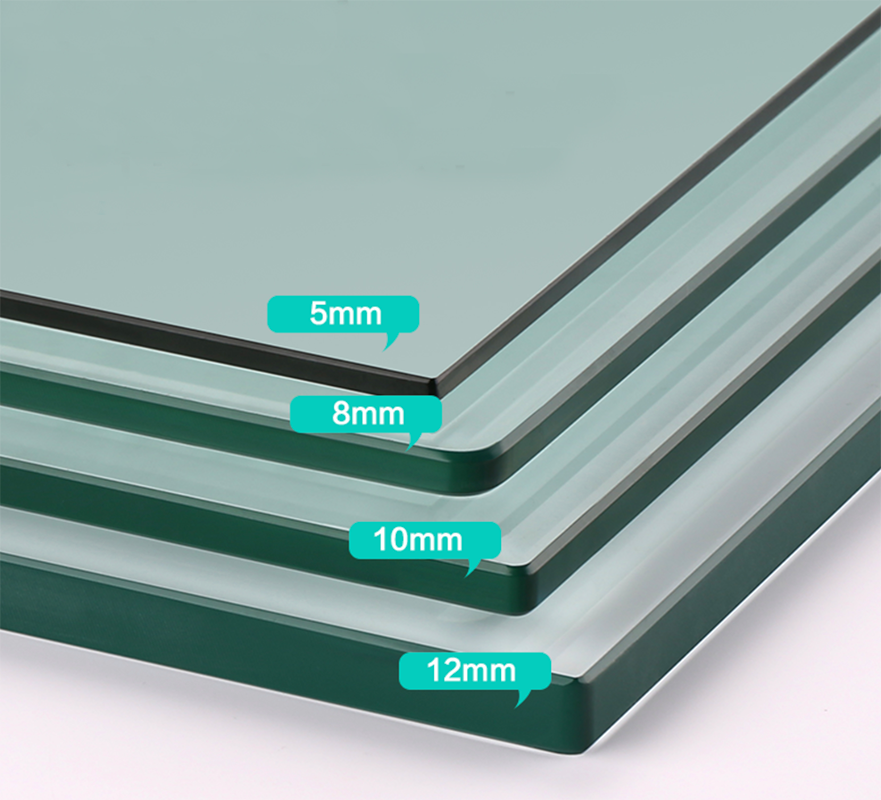 Safety Glass Option
Tempered Glass
Tempered Glass with 3M anti-explosive film
Tempered heat soaked glass
Tempered Laminated glass
Tempered Silk Printing Glass
All the glass with SGCC/CE/ANSI/CCC certificates.
How to Measure Your Table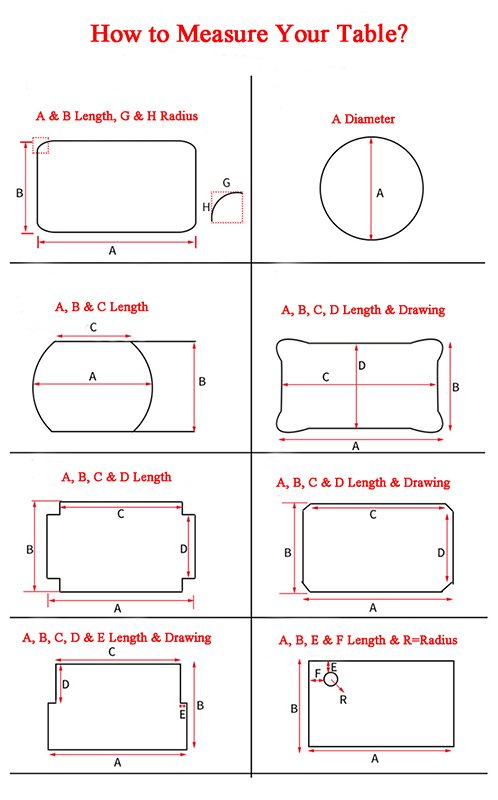 Glass Table Pictures